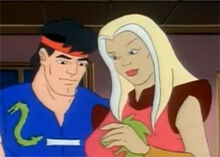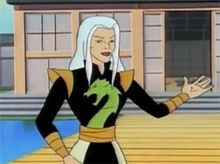 Marika Lee is a character in the continuity of the Double Dragon television series. She is the wife of John Lee and the mother of Billy and Jimmy Lee. She also happens to be the Shadow Master's half-sister. She willingly lets herself be trapped by her half-brother in an ominous place inside the Shadow Dojo to spare Jimmy's life. Billy and Jimmy found her once, but could not save her from the Shadow Master's clutches.
Ad blocker interference detected!
Wikia is a free-to-use site that makes money from advertising. We have a modified experience for viewers using ad blockers

Wikia is not accessible if you've made further modifications. Remove the custom ad blocker rule(s) and the page will load as expected.